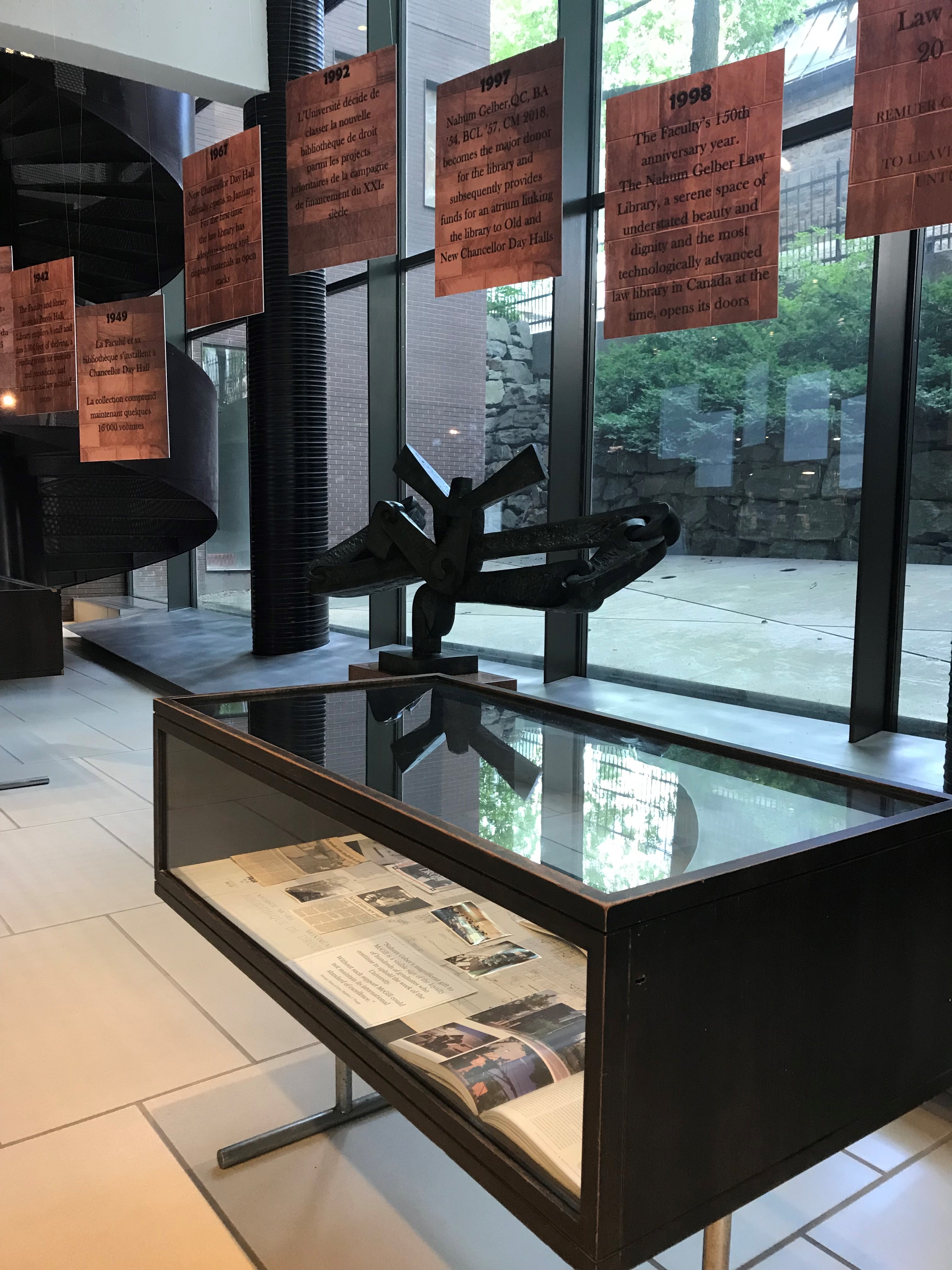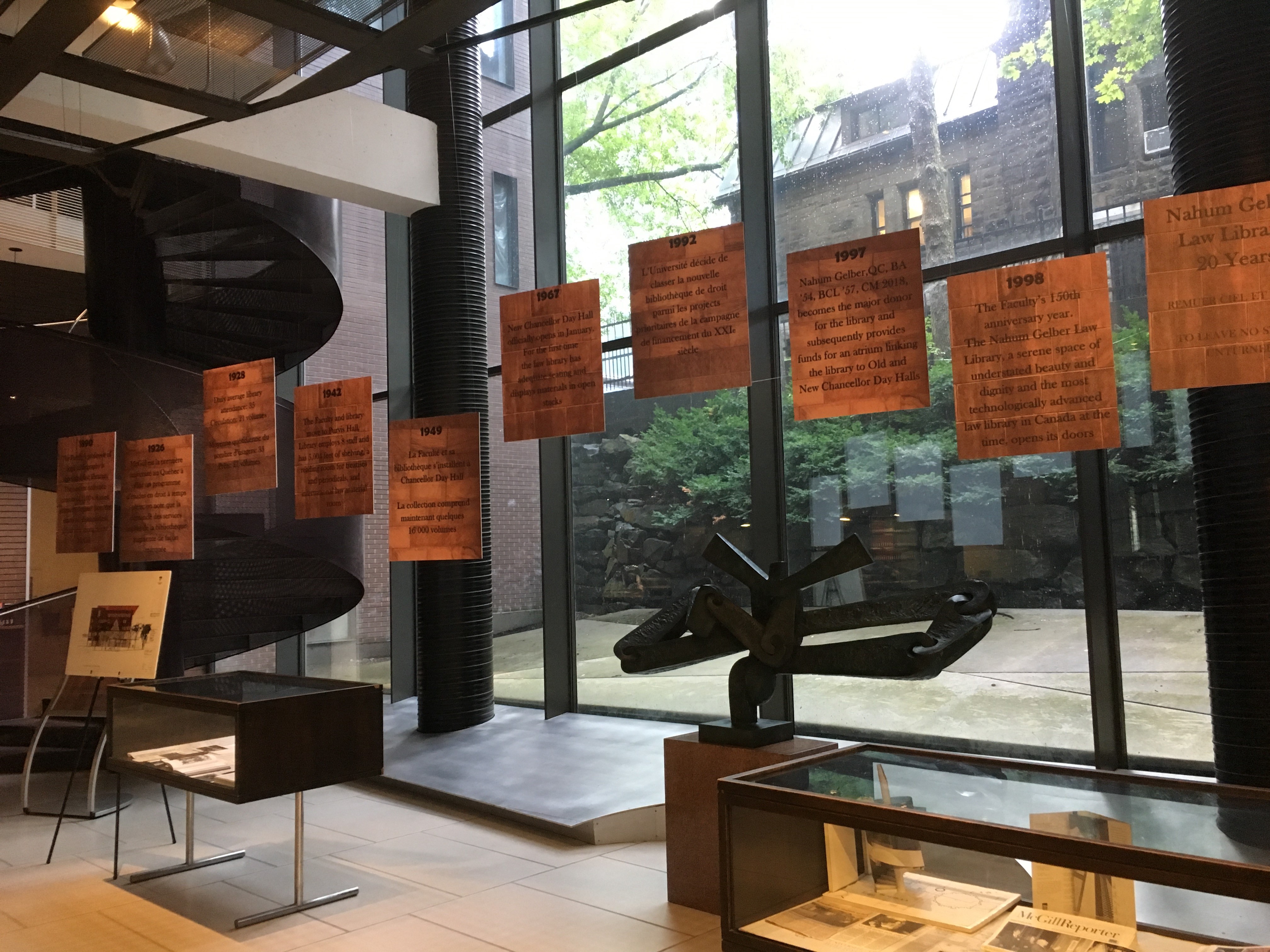 2018 marks the 20th anniversary of the current home of the McGill Law Library. This spectacular building named after one of our alumni and generous donor, Nahum Gelber, opened its doors for students 20 years ago, in September 1998.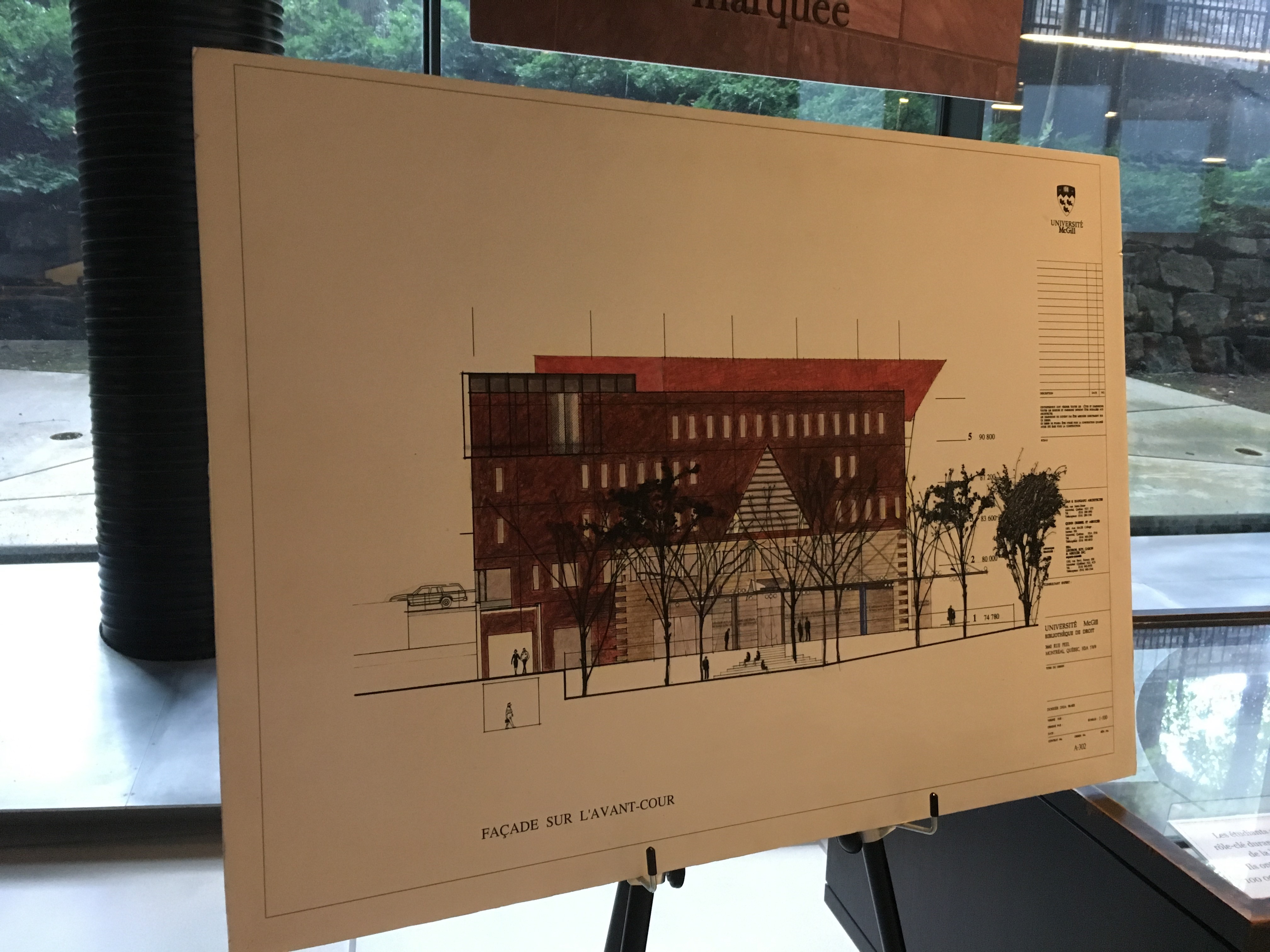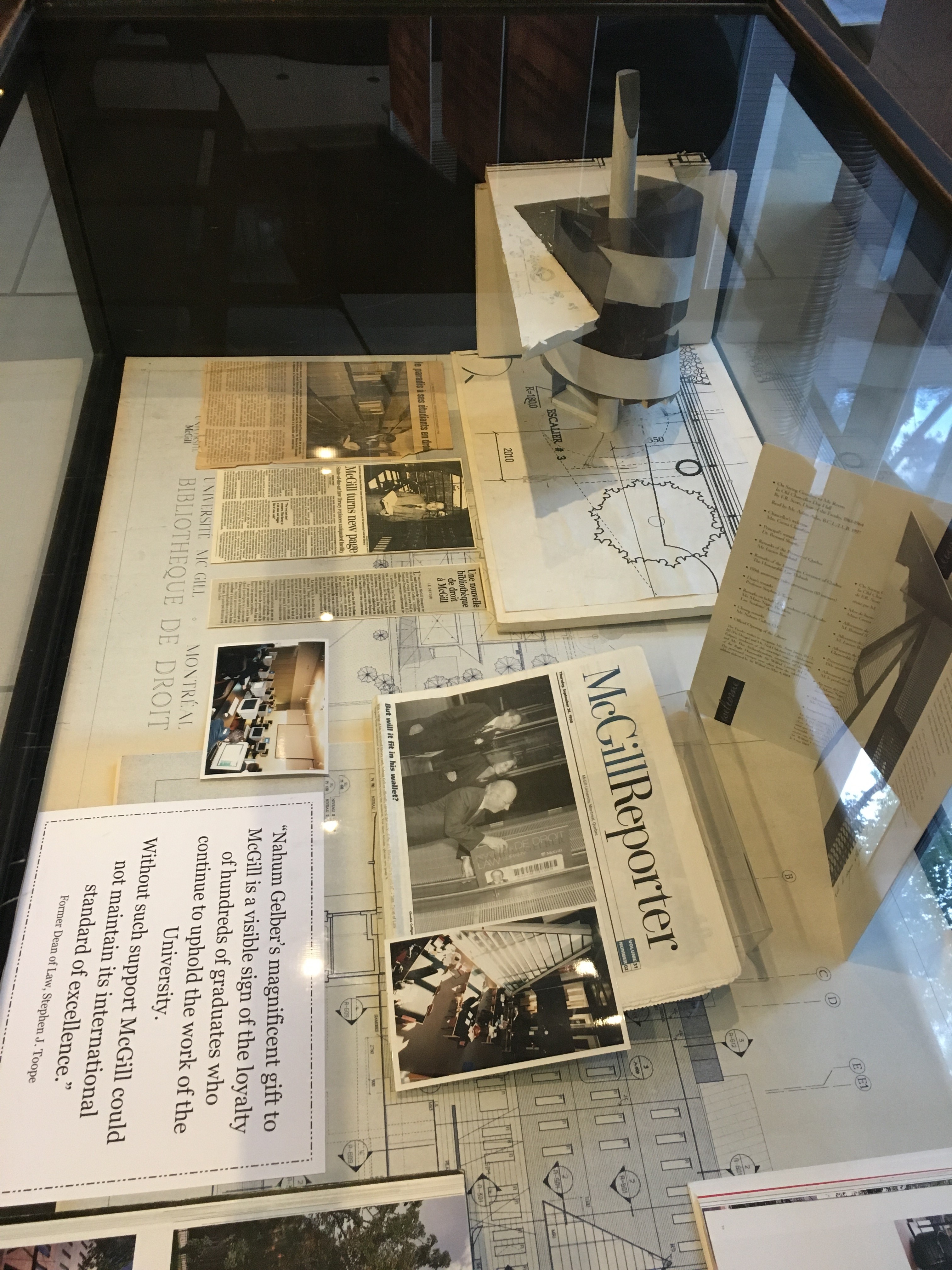 To celebrate this occasion, we offer to our visitors a new exhibition featuring original plans, documents, students' survey from 1997 on what they wanted to see in the new library, and a maquette of our famous staircase.
The exhibition was curated by Svetlana Kochkina and Sonia Smith.