If you haven't seen it yet, there is one month left to check out the current Gelber exhibit: Witchcraft in the Law. This exhibit, which has been in place since October 2022, highlights rare materials collected from the Rare Books collection here at the Gelber, along with materials from ROAAr and the Osler History of Medicine Library.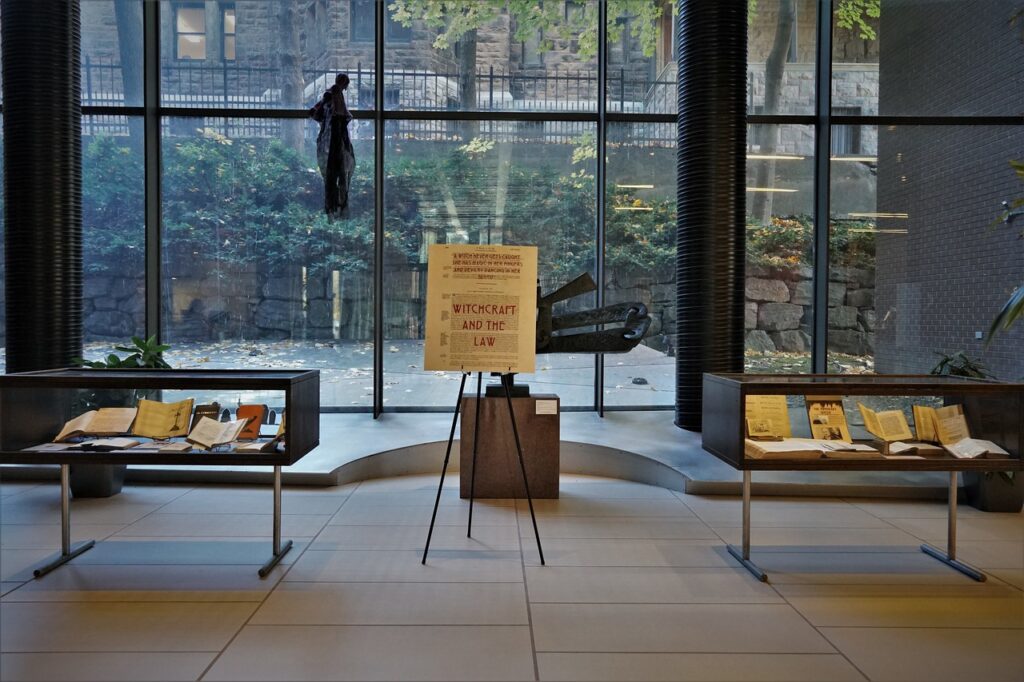 This was a very fun exhibit to plan and we all learned a lot about the history of witchcraft in the law! Many of the materials displayed in this exhibit are first hand accounts and perceptions of witchcraft throughout history. There are books in this exhibit dating from the 15th to early 17th century, in which we see fearful rantings about the influence of the devil and witches and their evil ways, including descriptions of exorcisms, how to detect witchcraft and of course witch trials. As we move to the later publications you can see a change which happens in the late 17th century – suddenly the discourse is much more logical and centered on disproving these superstitions about the existence of magical powers in any corporeal sense. The timing of this transition of thinking is why we see fewer cases of witchcraft in Canada, the country was still so sparsely populated in the early 1600's, and your neighbors were often your lifeline, so you'd be shooting yourself in the foot to accuse them of witchcraft. However, there are still a few cases, in fact mostly from New France.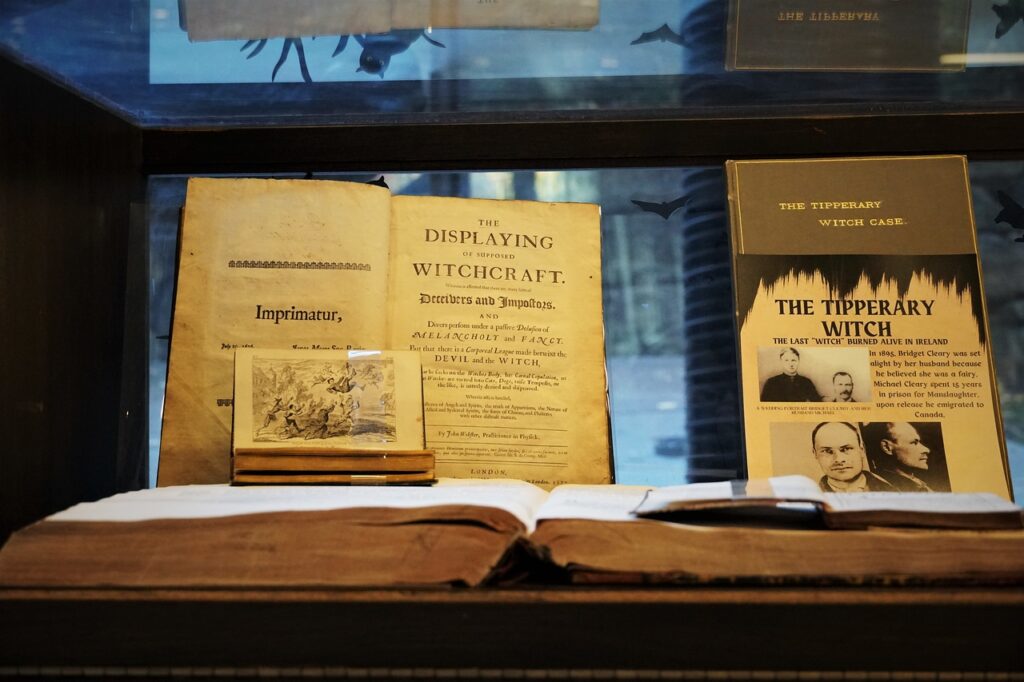 One such case from New France is the legend of Corriveau, which is one of Quebec's most popular witch or ghost stories. Marie-Josephte Corriveau was convicted of murdering her husband in the mid 18th century. Original descriptions of the case contain incredibly verbose language, describing her as evil and wicked and theatrically claiming she took delight in the murder. Corriveau's rather gruesome punishment was to "hang in chains until dead" after which her corpse was displayed publicly in a body shaped hanging cage called a gibbet. You can see this very cage at the Museum of Civilization in Quebec City. While the legend lives on, Corriveau's conviction was overturned more than 200 years later in a mock trial by the Young Barristers Association of Montreal.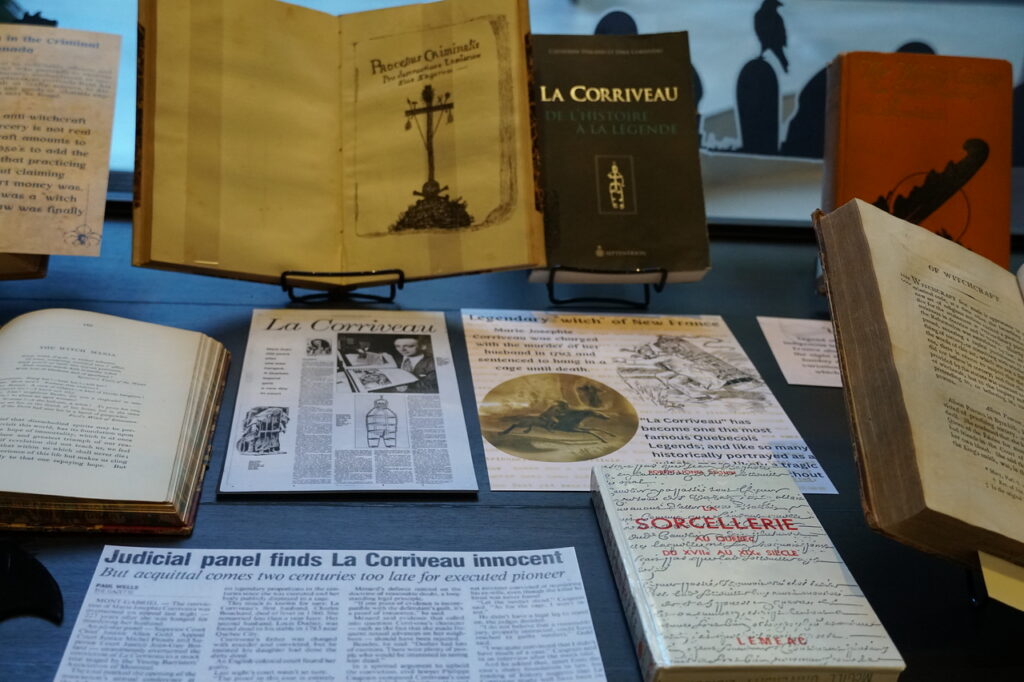 Don't miss this collection of first hand accounts and fascinating historical progress from superstition and fear to more modern logic based reasoning.