Nahum Gelber Law Library staff is looking forward to welcoming students back this fall with clean views via some freshly washed windows.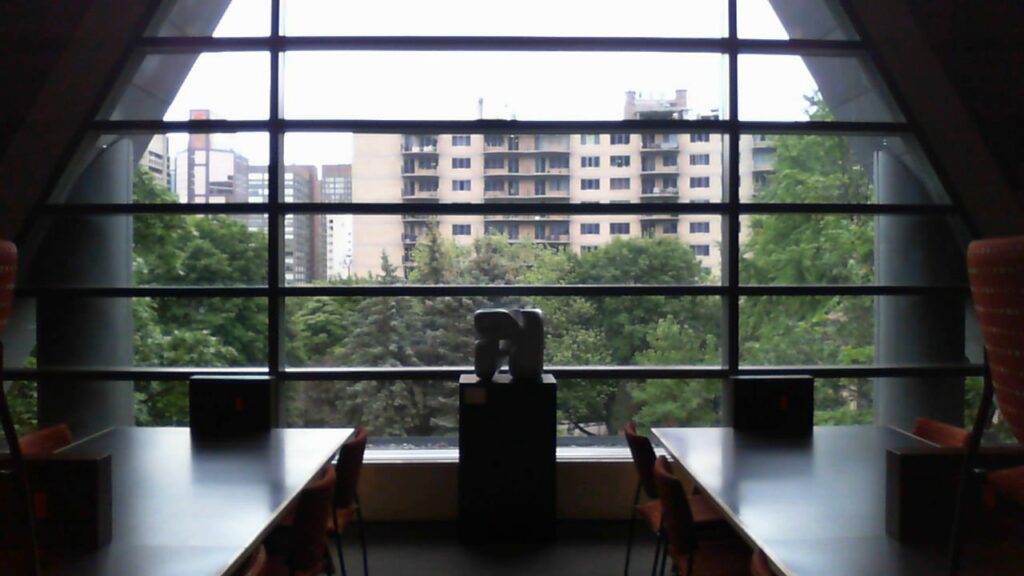 The Law Library is privileged to boast an abundance of natural light, although in recent years our impressive fenestrations have become a little cloudy. Studies have shown that natural light improves both productivity and mental health(1) – both of which are top priorities for library staff in serving McGill Law Students.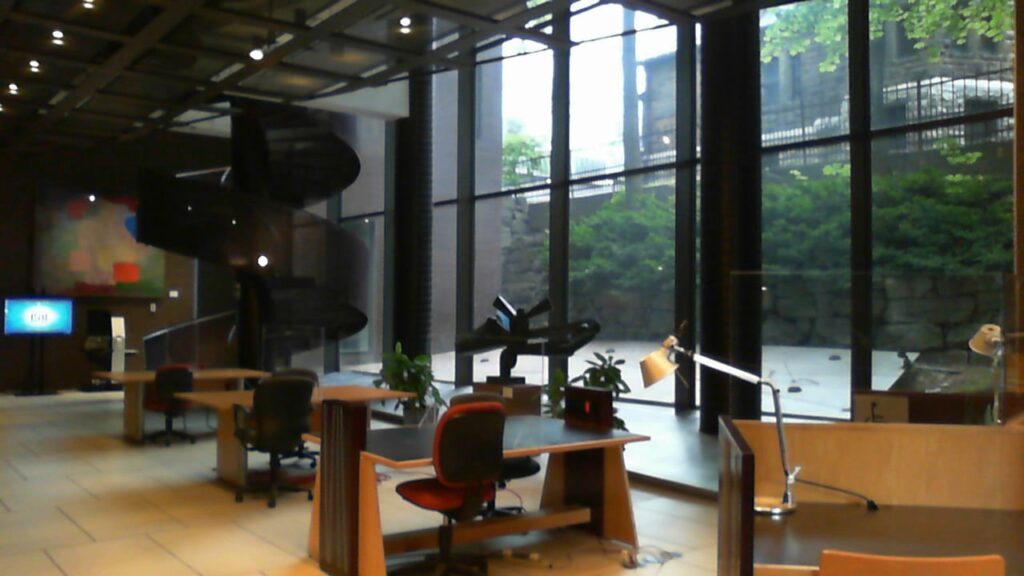 We are looking to the future with hopeful anticipation of study spaces filled with engaged students enjoying our beautiful library with some of the cleanest views we've seen in years.
(1) The effects of exposure to natural light in the workplace on the health and productivity of office workers: a systematic review protocol, JBI Library of Systematic Reviews: Volume 8 – Issue 16 – p 1-19