We're excited to announce a new exhibit at the Law Library. Some of you may have noticed, our exhibit tables have been relocated next to the stairs to make it easier for everyone to stop and peruse as you go about your days of studying.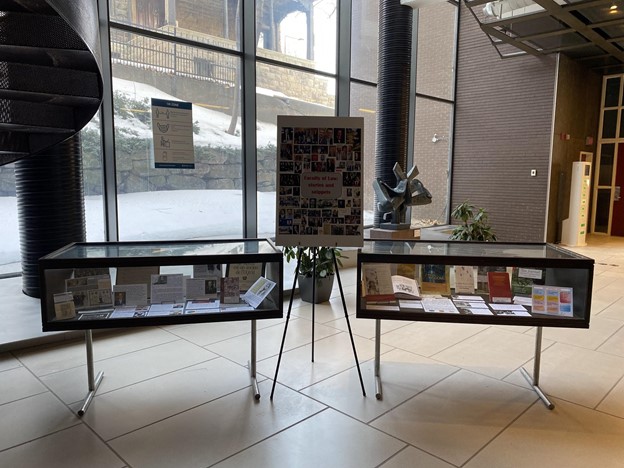 McGill University has recently reached its bicentennial and while the faculty of law was founded a few years later, it was the first law school in Canada and has contributed greatly to McGill's notoriety and prestige over the last (almost) 200 years. In honor of this impact, we have curated an exhibit highlighting the Law Faculty through the ages. One half of the exhibit focuses on notable faculty members, graduates, and organizations, of which there are too many to do justice in a 3×5 exhibit case! In the other we have dredged up some often forgotten contributions and snippets of student life.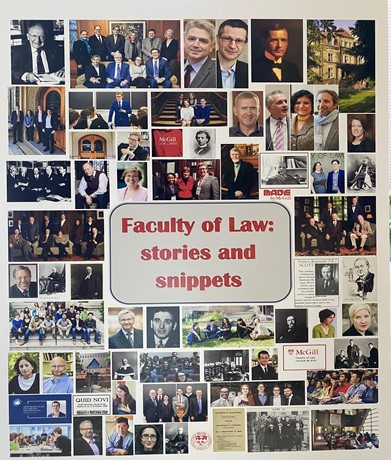 Take a moment to learn about some notable figures in the faculty's history, like 1891 Graduate Robert Stanley Weir who wrote the lyrics to our national anthem. Or Quebec's first female law graduate Annie MacDonald Langstaff; and of course, John Humphrey, McGill professor and Canadian Human Rights icon, just to name a few.
Student life of the past is often elusive. While we keep records of publications like the Quid Novi or student theses, often the memories of student groups, unofficial activities and just daily life are lost. This is why we dug deep into local news publications and our Head Librarian's collection of memorabilia (thanks Daniel!). We were able to put together snippets of the life of law students; from 1920's sports stars and student plays to environmental activists' groups of the 70's. We even discovered that McGill Law was featured in a short run Quebecois 70's sitcom! So, join us for a walk down the Law Faculty memory lane and learn a few fun facts about our history.