While February may be the month of love, a history of marriage laws in Canada demonstrates that love and marriage don't always go hand in hand. In curating the Gelber's new exhibit: Two Rings Don't Make a Right: The Historical Development of Marriage and Divorce Law in Canada, we at the Gelber learned a lot about the hard won rights Canadians have made towards both marriage and divorce. This exhibit showcases stories, legal history and publications dating back to 18th century Canada and 16th century Europe; we could not resist including some European content as a precursor to the Canadian legal system.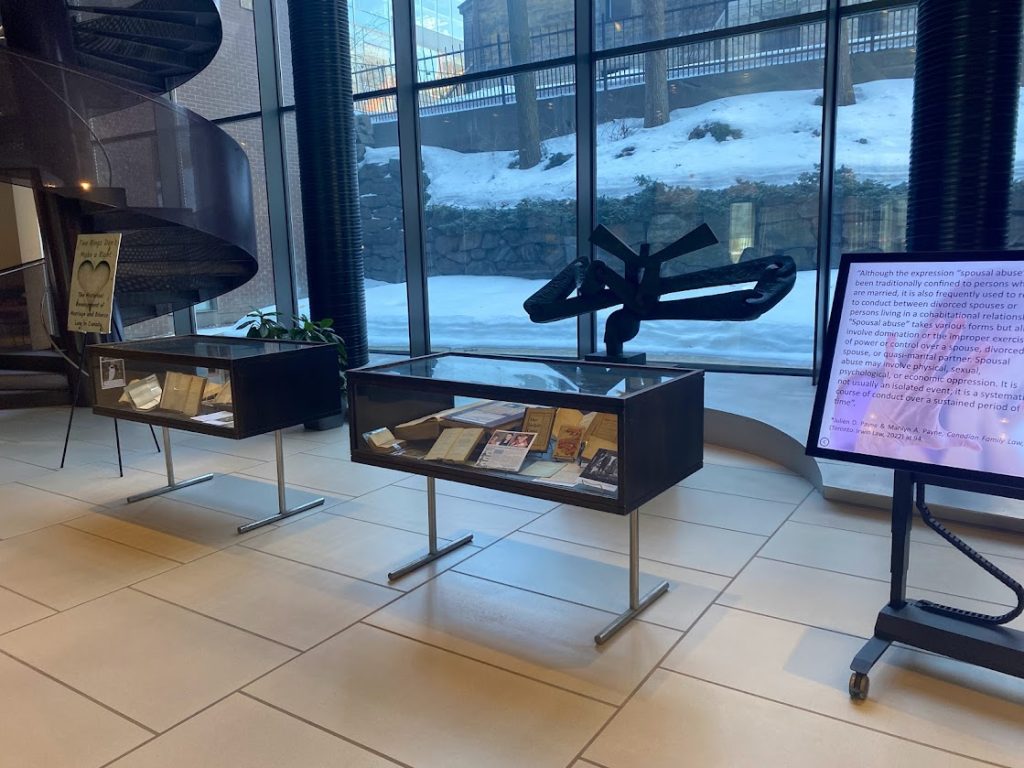 We are also excited to once again host a library touch table as part of this exhibit. In addition to our display cases of materials you can enjoy an interactive visual presentation designed by Sonia Smith. These informative slides provide historical context for many of the items found on display. Included in the display are several important Canadian, UK and French statutes related to both divorce and marriage law.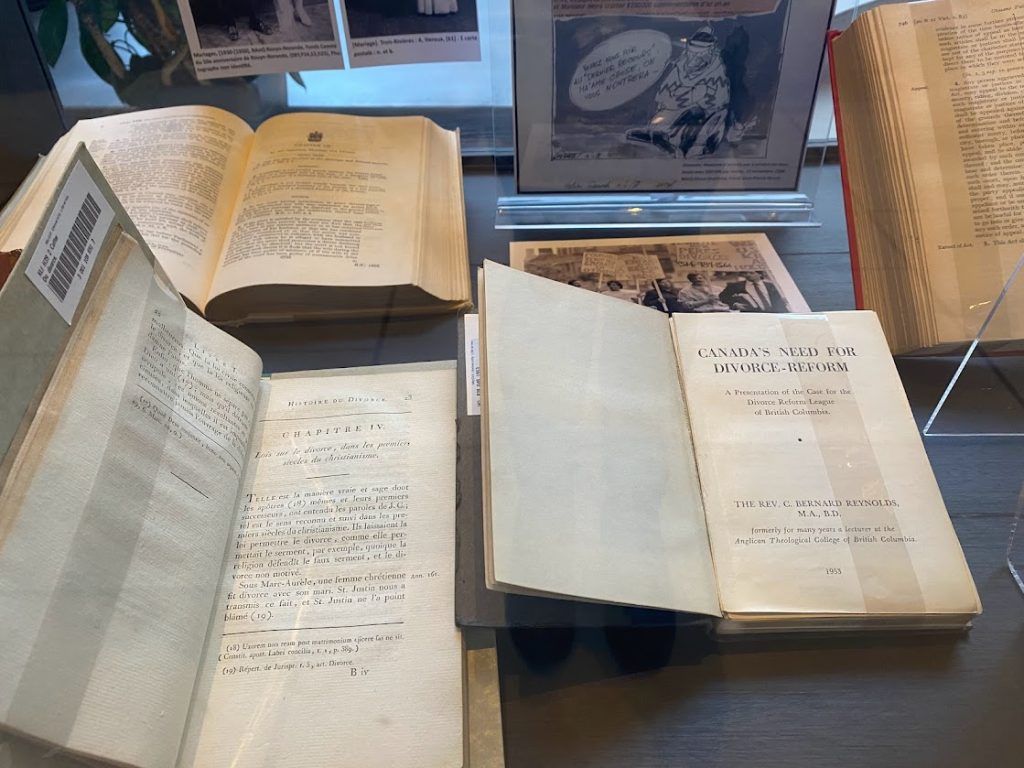 While curating this exhibit it was fascinating to see the changing perceptions of married life. We found several volumes from early 20th to late 19th C which provide extremely detailed and shockingly dated instructions to women on how to ensure a successful marriage. One of the most aesthetically beautiful works on display which was loaned to us by the Osler History of Medicine Library, and includes a hand-written note from a 16th C Dutch father giving his son permission to marry – at least marriage without parental consent is one right Canadians did not have to fight for!