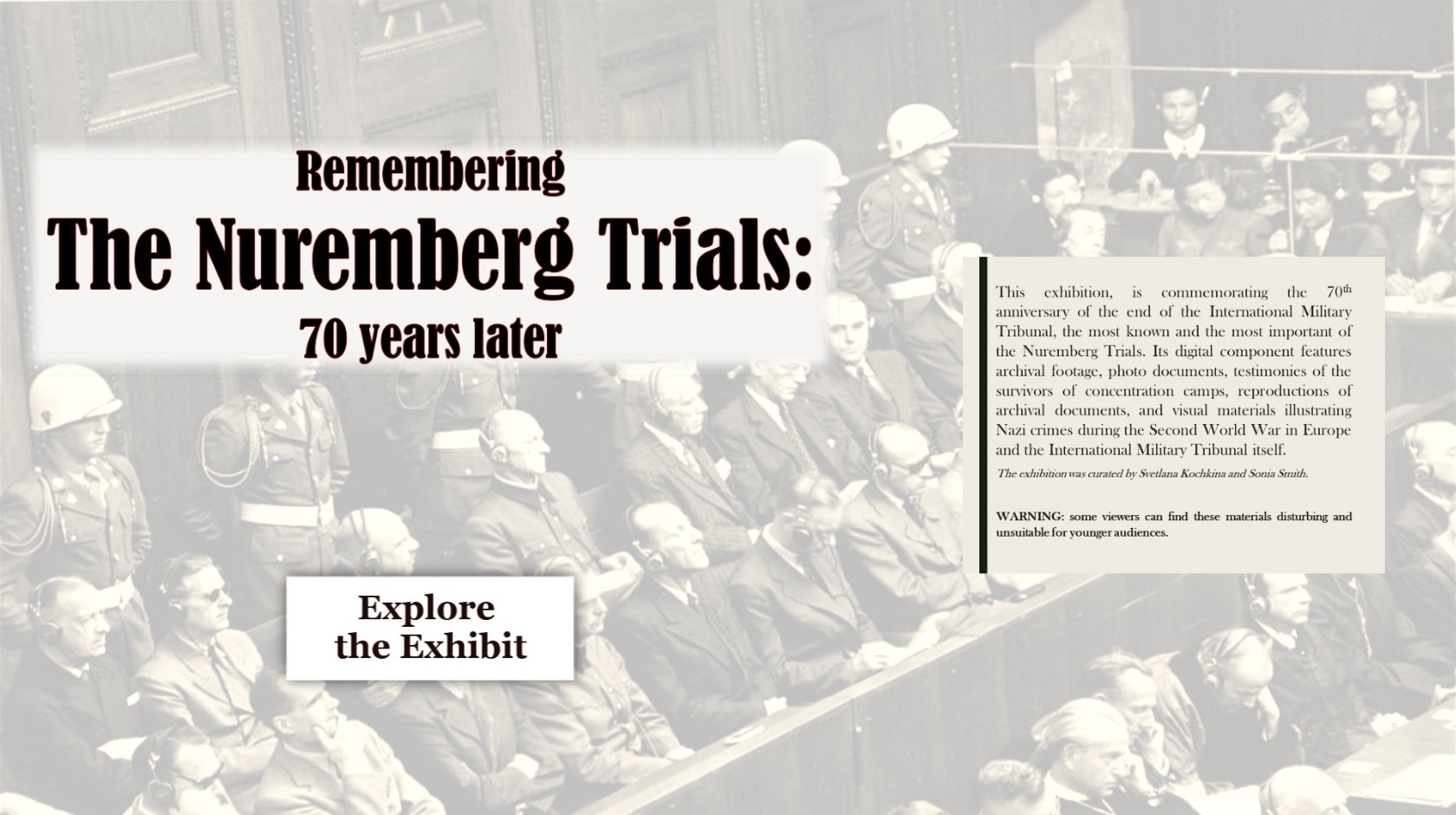 New digital materials have been added to the Law Library exhibition commemorating the 70th anniversary of the end of the International Military Tribunal, the most known and the most important of the Nuremberg Trials. The exhibition includes now digital materials presented on an interactive touch-table.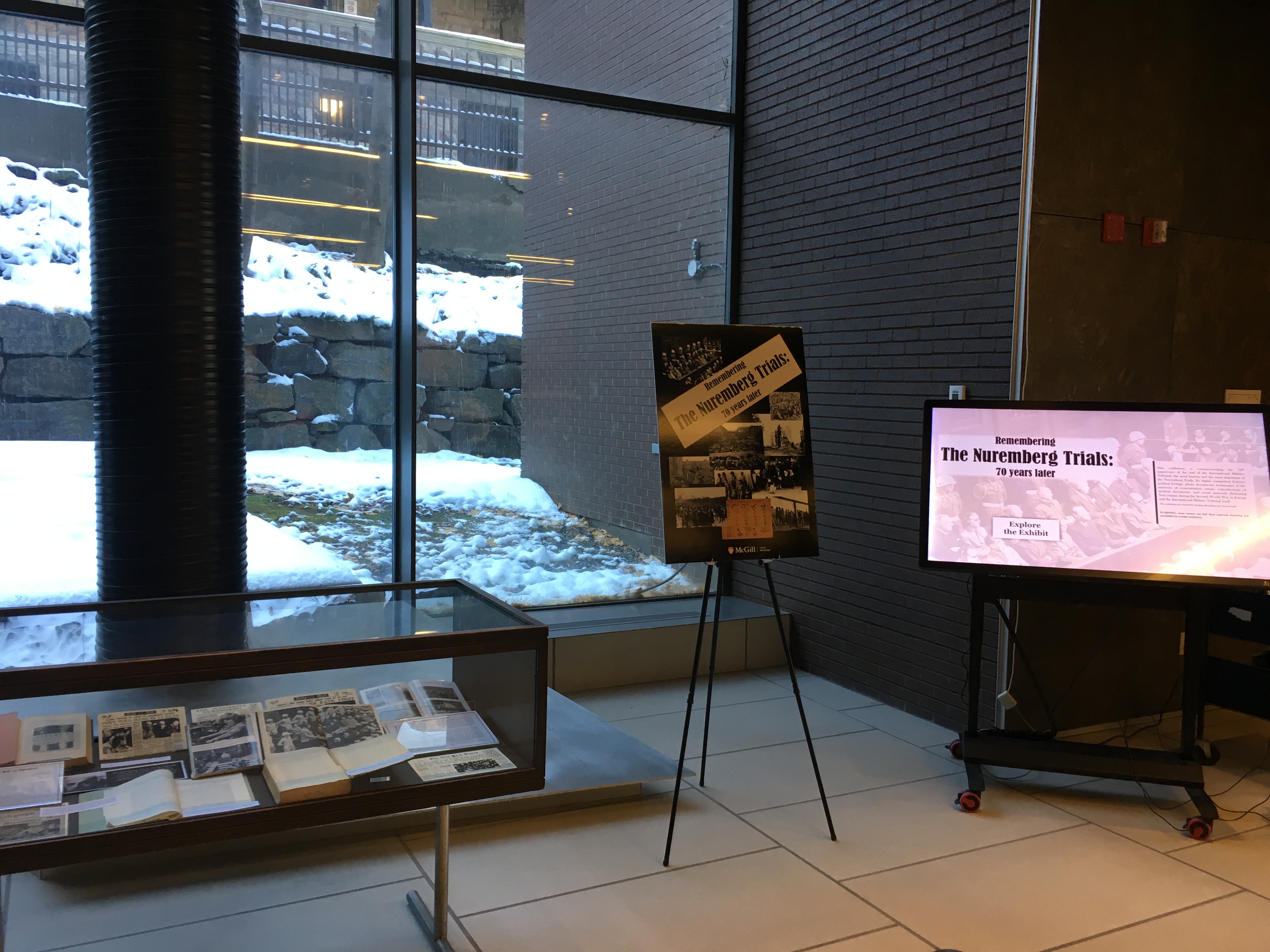 It features archival footage, photo documents, testimonies of the survivors of concentration camps, reproductions of archival documents, and visual materials illustrating Nazi crimes during the Second World War in Europe and the International Military Tribunal itself. You can browse through scanned documents, watch footage taken at the trials, and search through the collections of documents from the Harvard Law School Nuremberg Trials project, United States Holocaust Museum, and many others.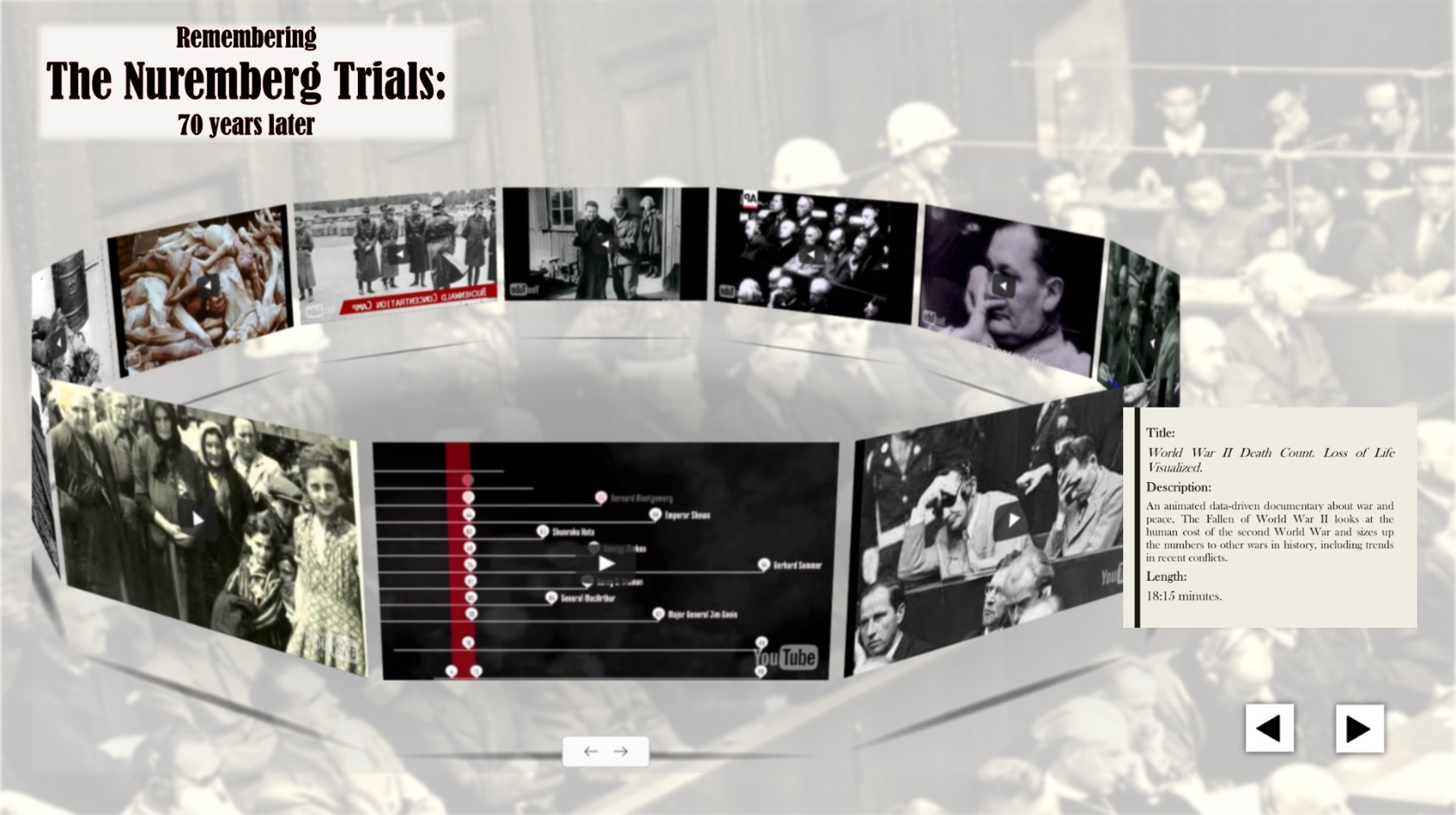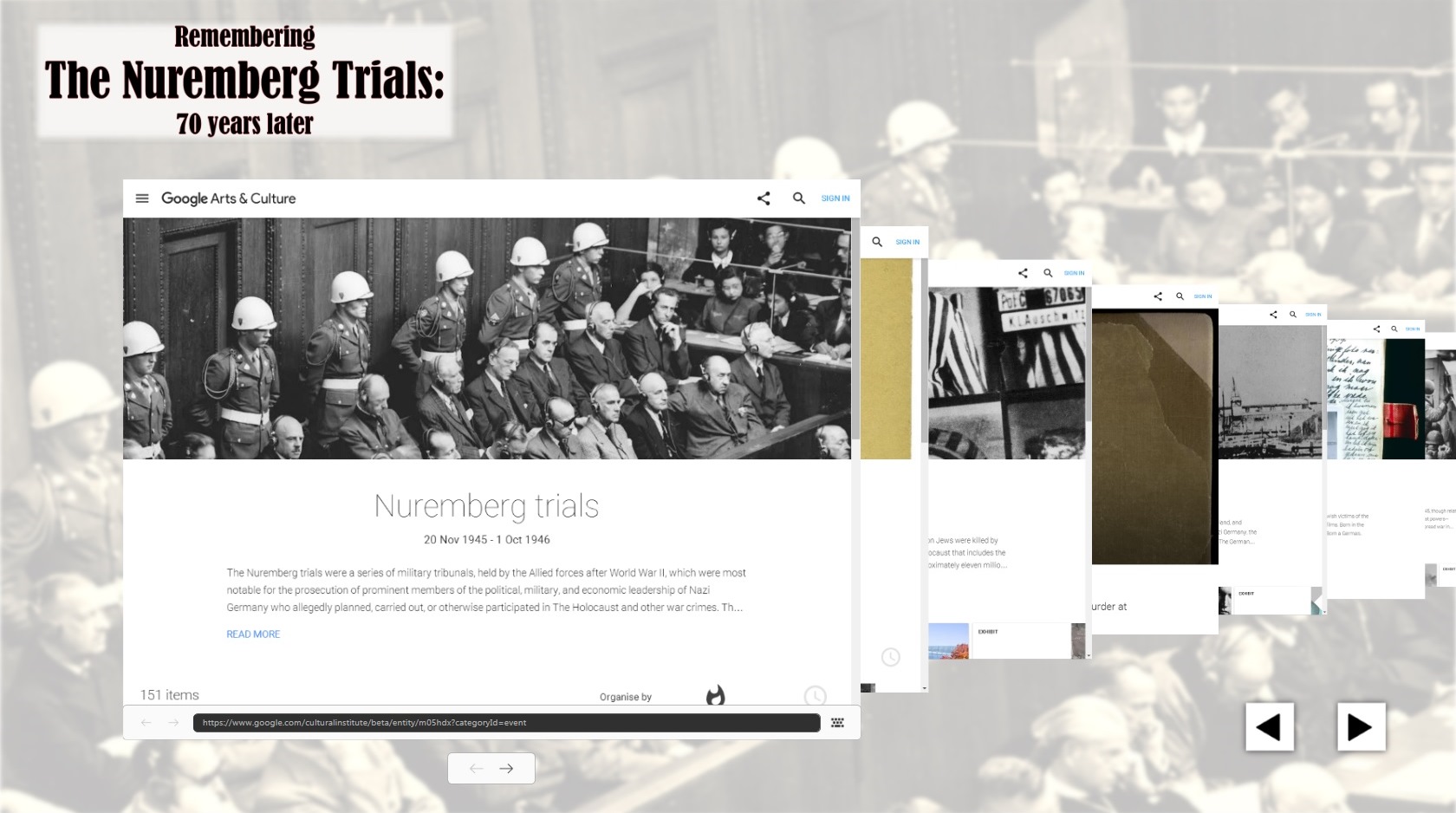 The use of touch-table for this Law Library exhibition is a part of the McGill Library Innovation in Service project. The exhibition was curated by Svetlana Kochkina and Sonia Smith.