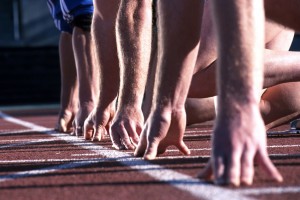 Shortly after Microsoft announced its plans for Surface, Google also unveiled its new 7-inch Nexus tablet at its annual developers' conference last week.  Nexus will initially be sold on the Google Play online store for $199.00 USD.  Unlike its main competition, Amazon's Kindle Fire, the Nexus has a front-facing camera and a 1280 x 800 resolution screen.
Related to the Kindle Fire, I want to remind you that you can borrow e-readers for 2 weeks at the library.
Let the tablet wars begin!
Image from Microsoft Office Clipart