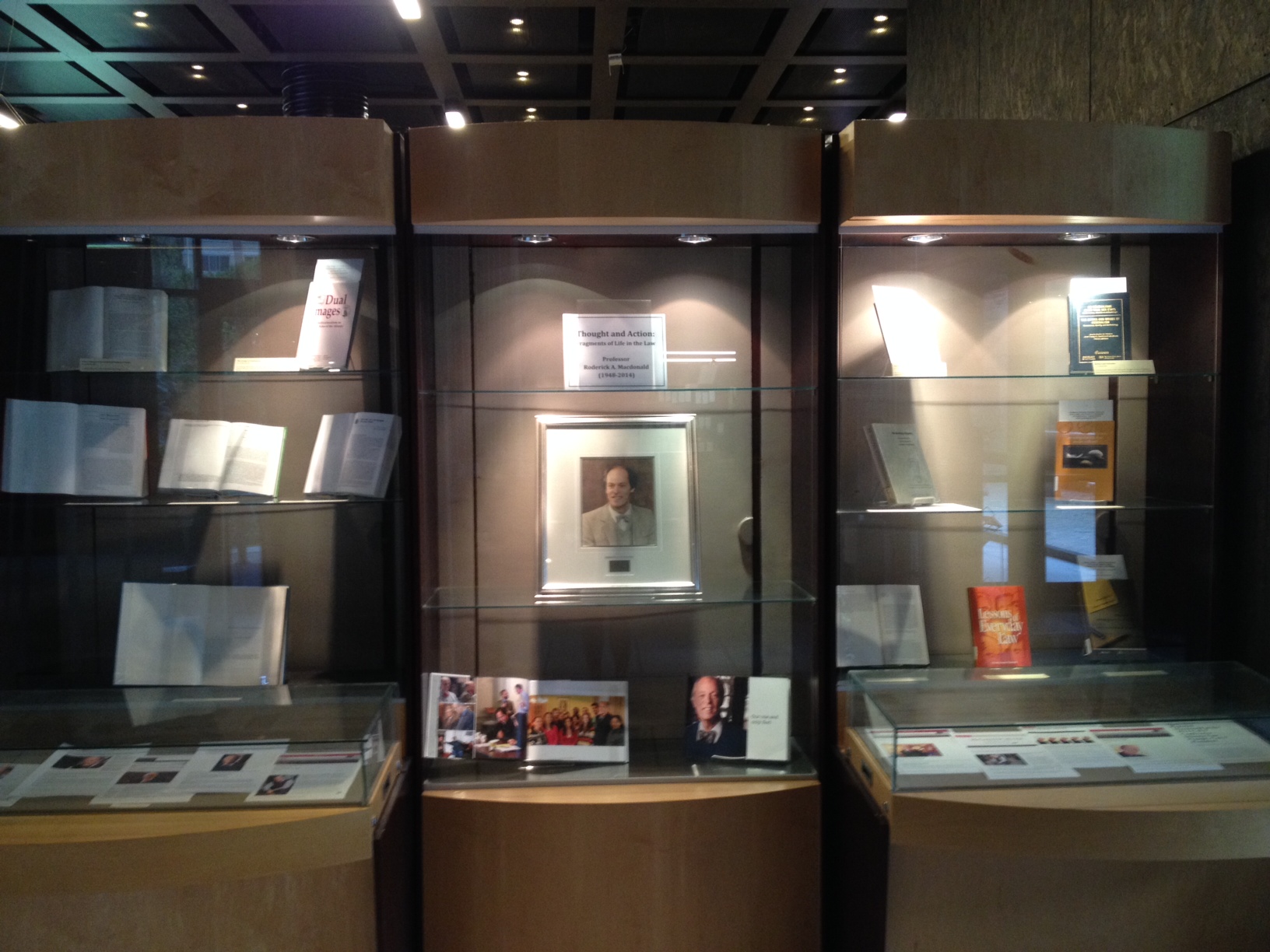 To honour the life and work of the late Professor Roderick Alexander Macdonald who passed away on Friday, June the 13th, the Nahum Gelber Law Library opens a new exhibit: Thought and Action: Fragments of Professor Roderick Alexander Macdonald's (1948-2014) Life in the Law.
A teacher, first and foremost, Roderick A. Macdonald will be remembered as one of the most important scholars and thinkers in McGill University's history. He was a mentor and inspiration to generations of students and law professors, and a transformative force at the Faculty of Law, the University, in Canadian society, and in the broader world. Read the full obituary here.
The exhibit was prepared by Svetlana Kochkina, Librarian at the Nahum Gelber Law Library.