The Nahum Gelber Law Library is proud to play host to an incredible mural by Saulteaux First Nations artist Robert Houle (McGill B.Ed. 1975). The recently-restored three-panel mural was installed late last week, right in time for the first day of classes. It is featured prominently on our ground floor, just to the right as you enter the building. 
It is accompanied by a trilingual wall label, with an English, French, and Ojibwe description of the mural and brief biography of the artist.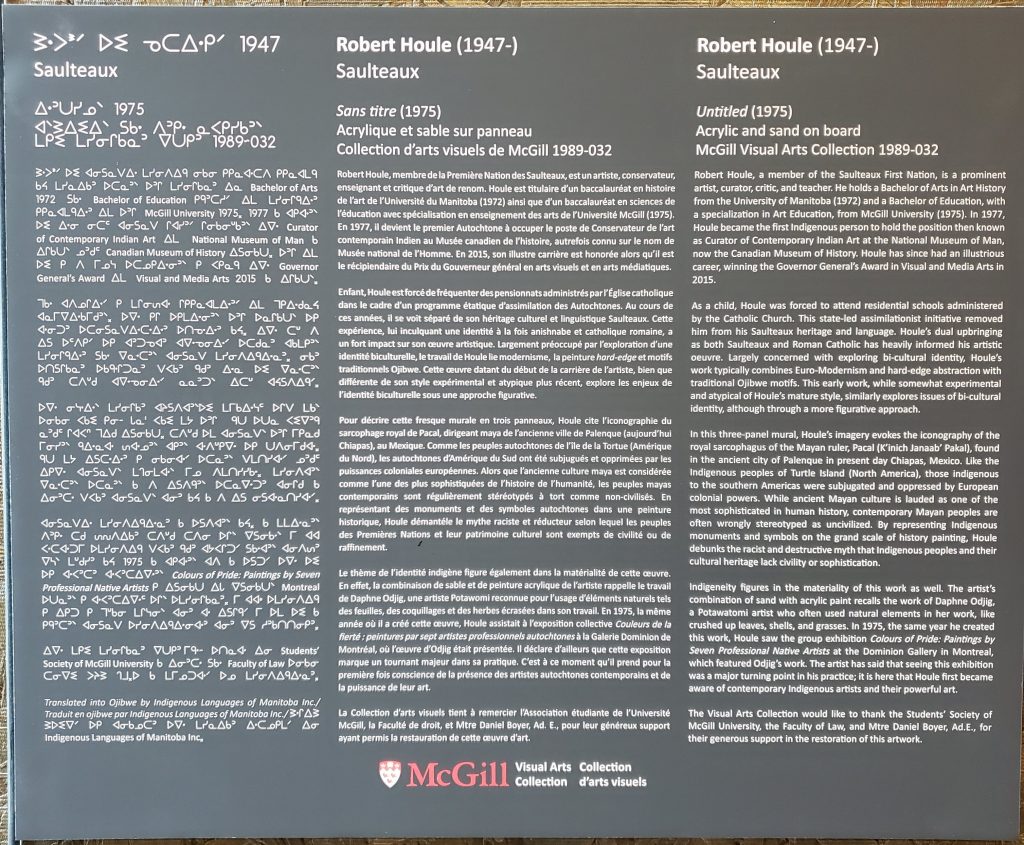 Since the release of the 2015 report of the Truth and Reconciliation Commission, the library has been bolstering its Aboriginal law collection in order to support our Faculty's commitment to teaching Indigenous legal traditions. This new installation serves to reinforce our library's own commitment to improving accessibility to Aboriginal law content as well as to information on residential schools.
Thank you to the Students' Society of McGill University, the Faculty of Law and to our head librarian, Mtre Daniel Boyer, Ad.E., for their generosity in the restoration of the mural, and thank you to the Visual Arts Collection for loaning us the work.